Pokémon Sword & Shield

Rating: 4/5
It's time to once again journey into the world of Pokemon as Pokémon Sword & Pokémon Shield released for the Nintendo Switch. Game Freak's 7th generation of pocket monster games is charming, engaging and best of all, a fully fleshed out console Pokémon experience, great for newcomers and veterans alike.
Sword & Shield deliver a solid experience, that while not without some flaws and hangups, still make for the best games in the series thus far, and two excellent Switch titles. Picking up where the Let's Go! series left off, the games are essentially an upgrade to the previous console titles, fully formed and true to the mainline series.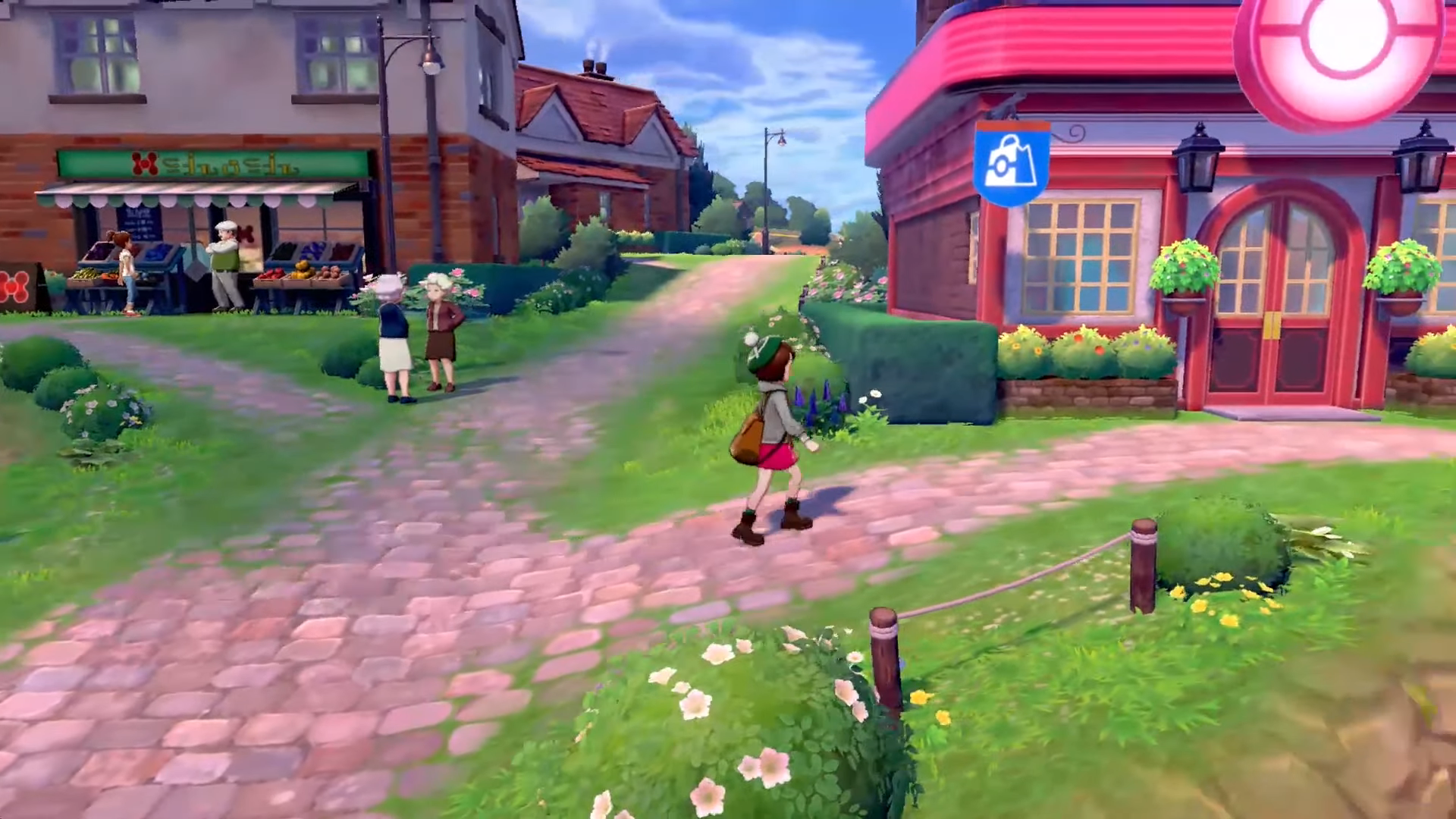 The latest iteration of the famous series has you traversing the world of Galar. This British-inspired landscape is an exotic world filled with green pastures, farms, industrial cities, icy landscapes, deserts and human-sized mushroom forests. The scenery of the game is largely breathtaking. Nearing the end of the game some of the environments start to seem to repeat and the gyms somewhat look alike, but the vast scale of the environments is amazing.
The world of Pokemon is realized in a way that would have been unfathomable to the 11 year old me playing Pokemon Red.
The world of Pokemon is realized in a way that would have been unfathomable to the 11-year-old me playing Pokemon Red. When battling gym leaders, a crowd of animated fans go wild when you knock out your enemy's Pokemon. Train stations, high rises and hotels all capture the feel of the UK and modern urban locales. It truly feels stunning to go from the tiny small town you begin at to the televised Pokemon League battles in packed stadiums and a final battle atop a skyscraper with some of the story's antagonists.
The tunes you'll hear along your journey are thoughtfully composed and of the high quality you'd expect from a Nintendo original game. The "Gym Leader Battle Theme" straight up sounds like a modern rave track (at least in the intro).
The Wild Area itself could've been bigger…
Early on, you reach an area called the Wild Area. This, essentially, is an open world part of the map very reminiscent to Xenoblade Chronicles 2's large open areas, or Monster Hunter's instances, where not only hundreds of Pokemon roam, but other trainers across the world, too, if you are connected online. To me, this is probably one of the most interesting novel features in the games, but sadly, its potential isn't fully realized.
The Wild Area itself could've been bigger. Players can take part in "Max Pokemon Raids" where you team up with other players online, or AI controlled trainers offline to take down giant "Dynamax" Pokemon. The concept is the closest we've ever gotten to a Pokemon MMORPG, but falls short as Raids are not updated quickly in the online list and are hard to join or find other players to complete with. Worse still, once you beat the game you are limited to only doing high level raids which already are hard enough to find players to complete with. In the future, I would love to see a Pokemon game that explores this area even further, maybe even a side game that branches off into a Pokemon MMORPG based off the Wild Area.
Pokemon Sword & Shield are not perfect. There are graphical frame-rate dips, sadly, no voice acting, mediocre antagonists and plot points, and a relatively short journey and online mode. Many aspects of the game feel slightly superficial, as if a small delay in release could've resulted in a much greater game experience.
However, the quality of life changes and streamlining of the core Pokemon game are welcome additions and as a whole, Sword & Shield bring the Pokemon world into modern times as a fully fleshed out version of Pokemon Let's Go! Pikachu & Eevee. Any fans of the Pokemon games are RPGs should check this one out.
Rating: 4/5